Research Associates was founded in 1981. Fred Leach after many years of law practice created Research Associates, now All States Research, to fulfill a need of the legal community. He was the Senior Researcher in the General Counsel's Office for five years at a casualty and life insurance company that wrote casualty, workers compensation, life and health insurance. Following that he practiced law for many years with a general practice including torts, plaintiff, insurance defense, criminal, business, real property, condemnation, covenants and tax law, among others, in state and federal courts. In his criminal law practice he tried cases at all levels from capital murder to traffic tickets. He was admitted to practice before the Northern, Southern, Eastern and Western Federal District Courts of Texas, the U.S. Fifth Circuit Court of Appeals and the U.S. Supreme Court.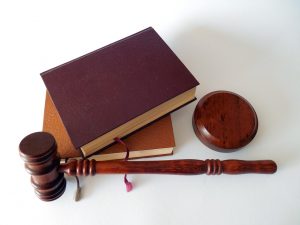 Mr. Leach graduated from the University of Texas with a BA, South Texas College of Law with a J.D. and the professional designation of Chartered Property Casualty Underwriter (CPCU) from The American Institute for Property and Liability Underwriter's, Inc. He has more than 45 years experience in providing state and federal legislative intent/history research, legal research and public records research for clients across Texas, the United States and internationally. His legal and legislative intent expertise allows All States Research to efficiently analyze, locate and obtain the data needed for each research project.
Andrea White, a graduate of Southwest Texas State University (now Texas State University) holds a B.S. degree. She has more than ten years of intense legislative intent research and is also an expert in both state and federal legislative intent research. Additionally, she is a Mediator having completed the 40-hour Mediation Course in compliance with the Alternative Dispute Resolution Procedures Act, Texas Civil Practice and Remedies Code, Section 154.052 and she also coaches people and businesses.